Happy New Years! I think this is a perfect time for me to share my favorite post holiday nutrition quote:
"It's not what you eat between Christmas and New Years, it's what you eat between New Years and Christmas."
Stop feeling guilty about eating too much around the holidays. Instead, start changing your nutrition habits. No matter what "insane" workout, how many miles you walk or classes you attend, or what the infomercials tell you, you won't be able to out-exercise a bad diet. So you will need to make some smart nutritional changes if you want results.
I came across some amazing research that shows how nutrition hasa significant impact on brain function. This will certainly serve as some great motivation to change your diet.
Bowman GL, Silbert LS, Howieson D, Dodge HH, Traber MG, Frei B, Kaye JA, Shannon J, Quinn JF. Nutrient Biomarker Patterns, Cognitive Function and MRI Measures of Brain Aging. Neurology 2012;78:1-1.
Researchers did something fascinating here. They wanted to see the effects of certain diets on brain structure and function. However, rather than relying on patient recollection of what they ate, they did blood analysis which is far more accurate in determining the concentration of substrates and vitamins in their blood. The researchers found that those who had higher amounts of omega 3 fatty acids, vitamins B, C, D, and E have significantly larger brains and higher cognitive functions. They also found the opposite in those that ate diets high in trans fats: they had smaller brains and lower cognitive function.
So What Should We Eat For Optimal Brain Health?
Diets rich in certain fats, vegetables and fruits are a great way to get these nutrients proven to impact brain health, and well as heart health amongst other benefits. Supplementing is a great idea as well. My clients and I use Prograde's EFA Icon Krill oil for omega 3′s. They are absorbed better and are much less prone to rancidity (ie no fish burps) than fish oil. We also take their multi-vit: VGF 25. This is a non-synthetic multi-vitamin, meaning that its completely organic, very much like the products on . Some nutrients derived from vegetables and fruits have been show to have better absorption than their synthetic counterparts found in most other vitamins. You can learn more about these options here.

What Should We Avoid?
Those who eat margarine, and many baked and fried goods are likely eating trans fats. Cookies, pies, chips, and even some cereals are common offenders. These foods are also very low in nutrients and high in calories. Trans Fats have consistently been linked to just about everything that negatively effects health. If there is one thing to avoid in your diet, it's trans fat. Here's how you can spot trans fat: it should be listed on the nutrient label, but it can also be found in the ingredients label: if it says "partially hydrogenated" it has trans fat.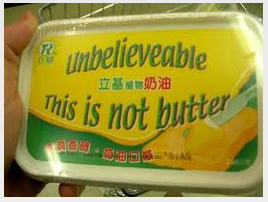 The First Step
When the Spectrum team consults with those interested in losing fat, some are surprised to here that the first recommended step in almost all cases is to eat more: more omega 3s, more vegetables, and sometimes more fruit. As you can imagine, a healthy body needs certain nutrients. Failing to account for this, and instead just tracking points without regard to having and ample amount of vital nutrients is not a healthy approach.
This is a delicate balance – getting enough nutrients for optimal health, yet cutting back on calories to promote fat loss. There are many obstacles and sources of misinformation to add to the challenge. Fortunately, we have had remarkable success in helping people achieve this balance.
So it time to part ways with the guilty, and take the first step towards taking control of your health. Get more omega 3s, vegetables and fruits, and get rid of the trans fats. Clearly it's the smart thing to do!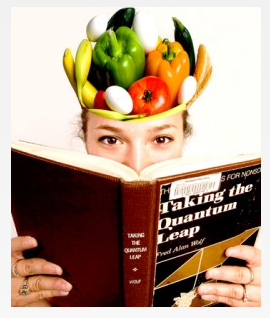 Stay tuned for much more about proper nutrition and fitness. I'll do my best to contrast the crazy fat loss scams, fads , and misinformation with true real world solutions that actually work. Here's to a healthy and Happy 2017!